Alexandru Tudor
Cluj, July 2015
---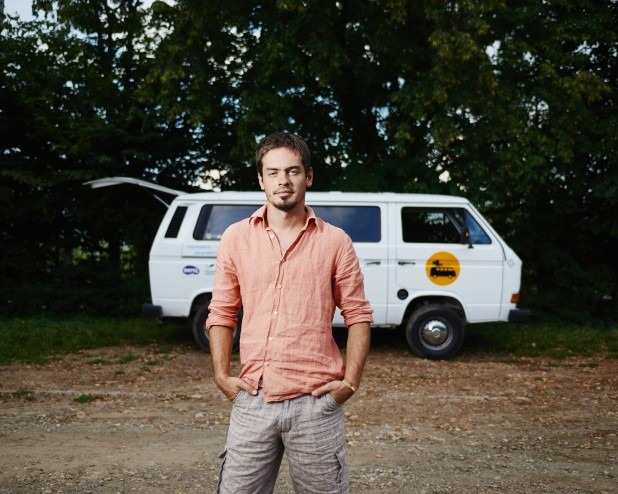 What's your professional area activity?
I do not consider my diploma (dental technician) as being relevant to my professional activity. The activities I master and am experienced in are photography and rope access work. They have derived from my passion for nature and sports.
Is it link to your project in a way?
Photography has triggered my interest in visual images – film and media.
What's your project?
My project is called Cinemobilul (the mobile cinema). I intend to travel all over Romania and organize outdoor projections of documentaries, free for everybody. The locations will be in villages and in green areas on the periphery of cities.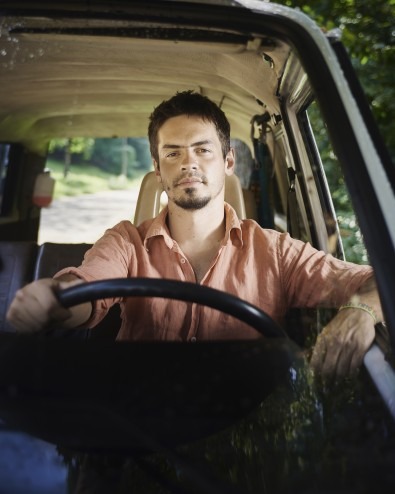 When did you start?
I started Cinemobilul two months ago, after I finished reconditioning the van and adapted it for the project.
How was the idea born?
This idea came to me in a flash, during TIFF (Transylvania International Film Festival) and as a result of many thoughts that I had about travelling about a year ago. Later on, the idea started to take shape and now I am living my dream.
What changes do you want to create?
My wish is to bring a drop of education about ecology and not only to the people that I am going to meet. I hope Romania will become a greened country, not only in appearance, but also in mentality.
What's next, what do expect? Any more details?
The world we are living in evolves due to changes and due to the fact that people have initiatives that they put into practice. I wish to help the start-up of new projects as much as I can and to stimulate other people with ideas to try to make them become reality.