Beard Brothers
By Cornel, President of Beard Brothers
Cluj, April 2015
---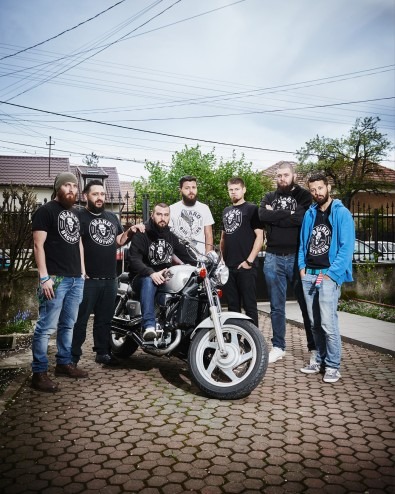 What's your professional area activity?
I`m a graphic designer.

Is it link to your project in a way?
I often use my skills to help our project, but it's the only connection.
What's your project?
Beard Brothers.
When did you start?
In November 2013.
How was the idea born?
The idea came after a discussion between 9 friends, tired of not doing anything for the problems around them.
What changes do you want to create?
We want to fight against mentalities and fight for the people rights.
What's next, what do expect?Any more details?
We want to get involved as many, many campaigns. Make the world to consider being better.
---
Update
Cluj, June 2016
They were short in words but plenty in actions. Since last year the beard guys have managed to empower a lot of people by helping others. And in those people, some women have decided to prove that doing is neither a matter of beard as the Beard Brothers usually said, neither a matter of gender. The Ladies division of Beard Brothers has created The Sisterhood, they are as active than their brothers, volunteering on her own but also collaborating with them.
The full community is now surpassing the huge number of 300 with the Volunteer Crew, it's more than a spartiat army, it's almost 1 ‰ of Cluj population.
Congratulation to all of them.
---