Clotilde Armand
Bucharest, May 2016
---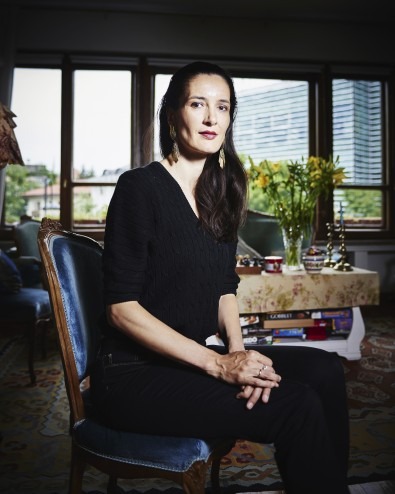 I met her in short appointment for a french magazine so no questions..
Clotilde Marie Brigitte Armand is a businesswoman and a French-Rumanian politician. She performs at present the functions of councillor in the Sector 1 of Bucharest. During the Rumanian local elections of 2016, she was a candidate for mayor's post of the Sector 1 of Bucharest, under the label to Save Bucharest Union (USB), but she fails in front of candidate of the party Social democracy. Today she is Eurodeputy.
Clotilde Armand studied to the École Centrale of Paris, then to the Institute of Technology of the Massachusetts, where she met her future husband, Sergiu Moroianu, a Rumanian researcher in mathematics. She married Moroianu in 1997 and moved in Bucharest in 1999, but next years, she lived in France and in Germany, before turning to live in Bucharest.
In 2002, she worked for Airbus in France and in Germany, she was the leader of thousand engineers and had a billion euro budget. In 2005, she became the director of the Rumanian branch of the distribution company of gas GDF Suez. Since September, 2013, she is at the head of the Rumanian and Bulgarian branch of the French company of engineering Egis.
She acquired the Rumanian citizenship in 2015.