Mircea Șerdin
Bucharest, May 2016
---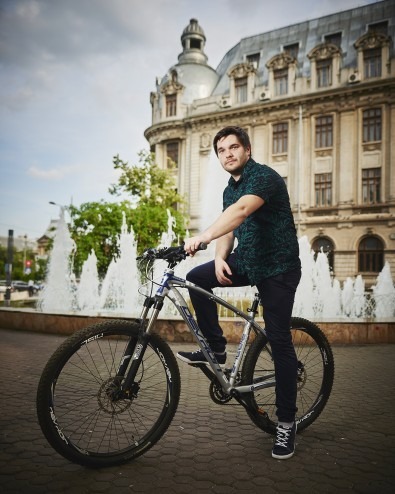 What's your professional area activity?
My formal education is in Computer Science for Economics. Most of my professional life has been filled with software development positions, working for both big and small IT companies. But in recent years I've started to develop other skills by following a non-formal education in volunteer management. I found a deep passion in helping people discover causes they care about and getting them involved in creating change.
Is it link to your project in a way?
Yes and yes. Computer wise, I strongly believe that the path for a better society can only be built by using the tools of present and future times. Open data, e-governance, open government are movements that are already shaping today's democratic societies and will be more present in our lives as the years pass. In regards to my own personal passion, helping people care about and getting involved with causes close to them is something we should all be doing, irrespective of current projects.
What's your project?
Inițiativa România is not just my project. In the first days following the tragic #Colectiv nightclub fire, myself and five close friends were angry. We used this anger in a creative way and from it "Inițiativa România" was born, a civic movement with 30-35 active members in Bucharest and almost 900 members on the national level .
Our objectives are:
to identify and promote a new political class based on integrity and competency.
to develop tools which increase citizen involvement in civic and political matters.
to develop tools and policies which promote transparency inside publicly-funded institutions.
To be a watchdog over romanian elections and central and local institutions.
When did you start?
For a long time I had given up hope on my fellow Romanians (for this I am very sorry!). Every thought of creating change was faced with a wall of ignorance, distrust and selfishness. I had assumed these were characteristic of most people around me. But all that changed on September 1st 2013, when the Rosia Montana protests started. The image of thousands of people standing up to corruption forever changed me. It was a few days later that I decided to stay in Romania. I have not regretted it ever since.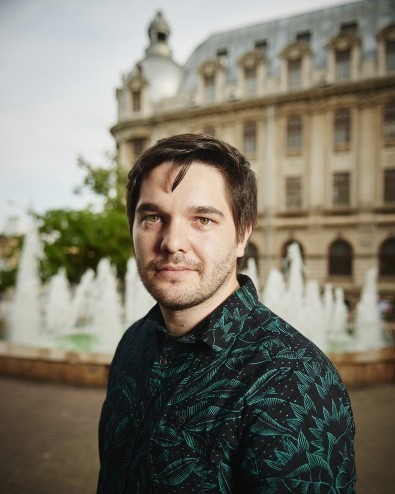 How was the idea born?
On November 1st, after a huge commemorative march for the victims of Colectiv, myself and a few friends were sitting around in a coffee shop. The air was tense and full of smoke (back then you could still smoke indoors) but few words were spoken. We all knew something had to be done. But where to start?
Should we start a new political party and rally all the good citizens who want a change to vote for us? But there are already quite a few new political parties which are barely surviving…
Should be create a non-governmental organisation and work on policy changes? But there are already so many…
In the end we finally decided: let's get all the involved citizens which are tired of the current chronic corruption that plagues our institutions under a single flag, an alliance for change: new political parties, activists, protesters.

What changes do you want to create?
The biggest change I want to create is getting people to create change around them.

What's next, what do expect? Any more details?
Unfortunately our alliance for local elections, predictably failed. We've learned a lot from this experience as one does from his mistakes and are continuing to do work in the directions mentioned above. We have a lot of projects in the works planned for the next 2-3 years. Keep in touch, follow Inițiativa Romania and we'll keep you informed.